Tourism with Purpose
Indy was settled in the middle of the state with a design to bring people together. Today, the city welcomes millions of visitors each year and with the right strategies in place the industry becomes a benefit to not only the traveler, but also the resident. It's tourism with a purpose.

Two hundred years ago, in the middle of a swampy floodplain forest, a fledgling State of Indiana endeavored to carve out a Capitol city on the banks of the White River and in the ancestral homeland of the Delaware Tribe. Named Indianapolis, or Indiana's City in the tradition of the polis city-state of the birthplace of Democracy in Ancient Greece, the city was envisioned as the place people from all walks of life in all corners of the State would come together. These people would deliberate the pressing issues of the time and embark on an imperfect, but enduring, march towards the improvement of humankind.

During the ensuing centuries the city's landscape has grown, its buildings have evolved, its people and its industry have diversified, and the trials and prospects it has faced have been relentless. But the spirit behind its fundamental purpose of bringing people together for the betterment of all remains.
This spirt is reflected in our increasingly unique ability to come together and do more than we could do alone. The memorials to sacrifice that define our public spaces are testament to our ability to sacrifice for a common cause. The international competitions we host are manifestations of our innate desire for improvement. And from front porches and houses of worship to high school gyms and grand stadiums, the image of our city reflects our desire to come together.
These human qualities and their physical expressions are not the product of any intentional decision, but they are also no accident. They are the result of two centuries of imperfect deliberation, democratic expression, and incremental advances in the human condition.
None of these conditions—deliberation, expression, and incremental advances—can be sustained without the essential prerequisite of an open mind. Society has developed many institutions dedicated to opening minds—public education, a free press, and the guarantee of basic rights to name a few. We believe that travel and tourism are more than an economic industry that supports families and communities, more than a means of leisure and recreation, more than just something for visitors. And while we acknowledge travel and tourism has been used, like other institutions, for purposes contrary to their potential, we believe that travel and tourism is an institution necessary to the perfection of democratic ideals and the advancement of humankind. We believe in tourism, with a purpose.
This vision shares our commitment to the continual improvement of the institution of travel and tourism for the sustainable benefit of our community.
What do we mean by sustainable benefit? Since this plan was last updated, our industry has been rocked by an unprecedented shutdown caused by a global pandemic, and our community has been rocked by unprecedented demands for a more equitable society. Together they have exposed multiple compounding vulnerabilities. The vulnerability of an industry, a downtown, and significant and foundational public investments overly dependent on large gatherings. The vulnerability of too many low-wage, low-benefit workers with little safety net, forced to choose between public health and providing for their families. The vulnerability of a community and society where too many are too often excluded from its benefits.
We do not know the ultimate impact and outcome of these unprecedented events. But two things have become crystal clear: we have the opportunity, if not the obligation, to rebuild a tourism institution that is more resilient and to rebuild a community that is more just.

TRAVEL HAS A PURPOSE, WHETHER IT'S AROUND THE BLOCK OR AROUND THE WORLD.
When we travel to share or discover or experience, travel enriches us, deepens our understanding of one another, and results in benefits that accrue individually as well as collectively. Travel makes us better humans and makes our world more humane.
WE TRAVEL TO SHARE.
To share our lives with friends and family. To share our ideas and talents and purpose in order to find significance. To share what makes us unique in order to understand what makes us human.
WE TRAVEL TO DISCOVER.
To discover knowledge and meaning. To discover ourselves by escaping the routine. To discover where we've come from and where we might be headed.
WE TRAVEL TO EXPERIENCE.
To experience solidarity and to experience new stories. To experience new people and places and cultures. To experience life.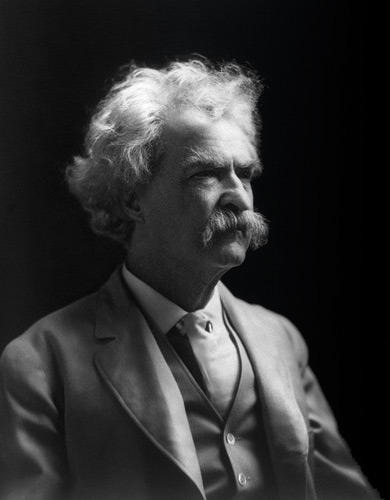 Travel is fatal to prejudice, bigotry, and narrow-mindedness, and many of our people need it sorely on these accounts. Broad, wholesome, charitable views of men and things cannot be acquired by vegetating in one little corner of the earth all one's lifetime.
Mark Twain
The Innocents Abroad, 1869
INDY HAS A STORY, AND IT'S WHAT MAKES US A REFRESHING SURPRISE.
When we share our story of thirst for improvement, our humbleness to engage, and our can-do spirit, we offer our neighbors, whether they're here for an afternoon or a lifetime, a refreshing alternative to a world that is both increasingly interchangeable and increasingly polarized. Indy's story offers a model for how people can come together to overcome the staunchest of obstacles and achieve the wildest of dreams.
OUR STORY BEGINS AT THE CORE OF OUR REGION.
A circle that is both a place and a symbol. It's a place where we all come together to celebrate, to grieve, to remember, and to debate. It's a symbol with no beginning and no end, of perpetual evolution, always improving but never done.
OUR STORY CONTINUES WITH OUR PEOPLE.
A people devoted to the cause of freedom and liberty, who bear witness to both the sacrifice it requires and the pain it can inflict. A humble people who do not have all the answers, but have the ability to set aside pride and platform and converse.
OUR STORY CONCLUDES WITH OUR SPIRIT.
A restless spirit of creation and competition and innovation. A spirit that embraces practicality and skepticism in the pursuit of aspirational endeavors. A larger than life spirit that can accomplish anything we unite behind.
As trustees of the institution of travel and ambassadors of Indy, we aim to unite the purpose of travel with the refreshing spirit of Indy to harness opportunity for our community to flourish, position our region as the place America comes together and proves itself, and contribute to the advancement of humankind. It's Tourism, with Purpose.